Since the 4th of May, Lamborghini resumed production after 1.5 months of suspension due to COVID-19 measures. They joined the campaign "Stay at Home" and helped in the making of surgical masks and lung simulators. They were the first Italian manufacturing company to close their factory to prioritize the safety of their workforce. Despite the ongoing pandemic, they are scheduled to introduce a new model on 7 May in a virtual launch which will complete their model range. Further information was not disclosed.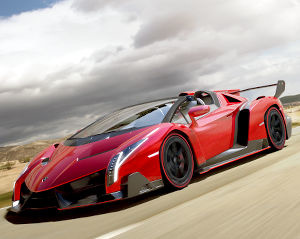 Lamborghini Veneno Roadster is the 5th most expensive car in the world worth $4.5 million. It was created to celebrate Lamborghini's 50th anniversary and was introduced at the 2013 Geneva Motor Show. However, It surpassed its estimated selling price to £6.7 million at an auction and was pronounced to be the most expensive Lamborghini ever sold.
With regards to Diecast cars, Lamborghini Aventador Gold is the most expensive model worth €7.5 million.